Historic Sweet's Ballroom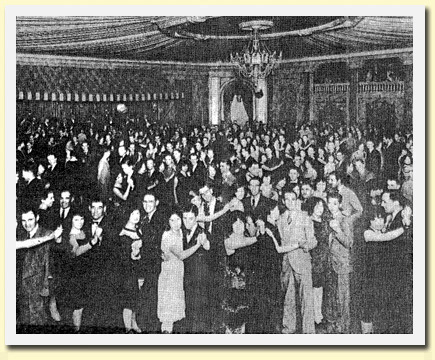 Originally a dance studio built in 1923, Sweet's Ballroom was managed by Bill Sweet and turned into an impeccable, acoustically pristine ballroom. The ballroom was known as McFadden's in the 30's and as Sands Ballroom in the 70's. Sweet's was known for its big bands and it was The Benny Goodman Orchestra that in 1935, helped to kick off the unofficial beginnings of the 'Swing Era.' The bands played on the raised stage while the crowds moved and swayed on the 8,000 plus-square-foot, elegant, art deco ballroom floor.
Both the main event and the late night dance on Saturday will be held at Sweet's.