Live Music
We are excited to be offering the best lineup we've ever seen at a Lindy Exchange. Pending registration numbers, we may be adding more fantastic bands later.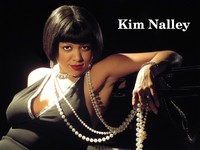 Thursday Night
(only included with "Complete Pass")
With an international reputation as one of world's best jazz & blues vocalists, she is known for her ability to turn a chattering cocktail-sipping crowd into a rapt audience of lifelong fans in minutes. No trip to San Francisco is complete without seeing Kim Nalley perform. Kim Nalley, in looks and presence, exudes the aura of a diva from a by-gone era. Vocally, she has pipes to burn packing a 3 1/2 octave range that can go from operatic to gritty blues on a dime, projection that can whisper a ballad yet is capable of filling a room with no microphone, and the ability to scat blistering solos without ever losing the crowd's interest or the intense swing. She has been compared to all the greats, but in the end, it's Kim Nalley and no one else - an unforced instrument with clarity and jazzy musicality, effortlessly delivered, and a sense of humor to boot.
---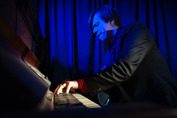 Friday Night
Pianist Gordon Webster is one of the most sought after musicians in the lindy hop world. His tremendous musicianship and passion, supported by his first-hand knowledge of social dancing, have inspired lindy hoppers at hundreds of dance events worldwide. Drawing on influences as diverse as Fats Waller, Count Basie, Oscar Peterson and Gene Harris, Webster serves up a smorgasbord of styles unified by one characteristic: irresistible danceability.
(Photo Pawel Kowalczyk)
---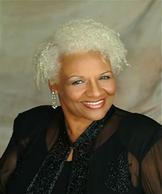 Saturday Night
The dazzling Barbara Morrison has been featured on over 20 recordings. She has dazzled fans of a wide aray of genres from traditional Jazz and Blues to Gospel and Pop. Her melodic voice, with its two-and-a-half-octave range, is known worldwide, as are her rich, unique, soulful and highly spirited interpretations of both, familiar Jazz and Blues classics and original contemporary tunes. Equally as striking is Ms. Morrison's ability to belt out down-home, soul-stirring Blues. Her impassioned renditions of old and favorite torch songs are nothing short of breathtaking.
---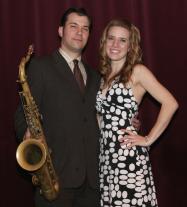 Sunday Night
Saxophonist Fil Lorenz has been swinging Bay Area audiences since 1998. His star-studded "little BIG band" bridges the gap between the classic big bands of the 1930's and the smaller, lighter groovin' bands of the 1950's.
Downbeat
award-winning vocalist Hale Baskin brings her own brand of sultry style to the stage by channeling the goddesses of swing - Ella Fitzgerald, Sarah Vaughn, and Anita O'Day. As Forrest Bryant of the Jazz Observer put it, "her rich, sassy alto voice fits this band like a glove - uninhibited, brassy, and ready to rumble".
---