Live Music
We are excited to be offering the best lineup we've ever seen at a Lindy Exchange. Pending registration numbers, we may be adding more fantastic bands later.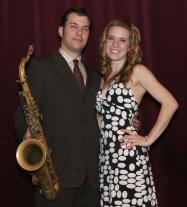 Thursday Night
(only included with "Complete Pass")
Saxophonist Fil Lorenz has been swinging Bay Area audiences since 1998. His star-studded "little BIG band" bridges the gap between the classic big bands of the 1930's and the smaller, lighter groovin' bands of the 1950's.
Downbeat
award-winning vocalist Hale Baskin brings her own brand of sultry style to the stage by channeling the goddesses of swing - Ella Fitzgerald, Sarah Vaughn, and Anita O'Day. As Forrest Bryant of the Jazz Observer put it, "her rich, sassy alto voice fits this band like a glove - uninhibited, brassy, and ready to rumble".
---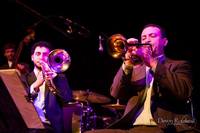 Friday Night
The Careless Lovers are an assembly of jazz musicians and swing dancers, inspired by the early swingin' sounds from the streets and clubs of New Orleans, Chicago, and NYC, past and present. The band plays a mix of traditional jazz, blues, and swing era tunes with a care-free, energetic style. With an infectiously danceable rhythm, the Careless Lovers add to the spirit and joy of early jazz culture in Seattle After wowing audiences at Lindy Exchanges and Lindy events, and with a collection of fantastic music videos featuring a plethora of talented swing dancers (
Black Coffee
,
It Ain't Right
), we're finally bringing them to their first gig in San Francisco!
---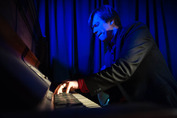 Saturday/Sunday Night
Pianist Gordon Webster is one of the most sought after musicians in the lindy hop world. His tremendous musicianship and passion, supported by his first-hand knowledge of social dancing, have inspired lindy hoppers at hundreds of dance events worldwide. Drawing on influences as diverse as Fats Waller, Count Basie, Oscar Peterson and Gene Harris, Webster serves up a smorgasbord of styles unified by one characteristic: irresistible danceability. Gordon has played two prior SFLX exchanges, and is by far and away the highest ranked band we've ever seen in our follow-up surveys, which is quite a feat considering the bands we've seen at SFLX.
(Photo Pawel Kowalczyk)
---